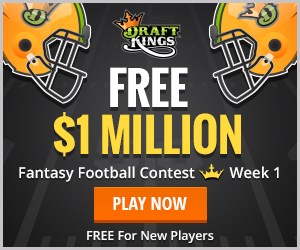 [table id=229 /]
Updated on August 7: Madden 16 Team Ratings
Updated on August 2: Madden 16 Top Safeties, Madden 16 Top Kickers and Punters
Updated on July 31: Madden 16 Top CBs
Updated July 29: Madden 16 Top DEs, Madden 16 Top DTs
Updated on July 28: Madden 16 Top OLBs
Updated on July 27: Madden 16 Top Offensive Linemen, Madden 16 Top MLBs
Updated on July 26: Madden 16 Top Wide Receivers, Madden 16 Top Tight Ends
Updated on July 24: Madden 16 Top Quarterbacks
Updated on July 23: Madden 16 Top Running Backs
Updated on July 22: Madden 16 Top Rookies
It's that time of the year again! PlayerRatingsPro.com will provide the latest player ratings and team ratings for Madden 16. Player ratings will be updated throughout the season and PlayerRatings will track the new ratings and how much each player and team has been upgraded and downgraded. Also, there  willbe an Excel spreadsheet available for download right here with the latest Madden 16 player ratings (bookmark this page!) The final Madden 15 player ratings spreadsheet is still available, just pay with a tweet or like below and the download link will appear.
[l2g name="madden15postsuperbowlplayerratings(1)" id="3744″]
Last year, EA Sports released the first player ratings for Madden 15 on July 21st. That is a good estimate for when they will be released this year. At this point last year (early July), there was a little more information about the new player ratings. This year, there have only been teasers for Madden 16 player ratings, like this tweet:
And this tweet:
This might be because, Donny Moore, who is responsible for the player ratings, has stepped down:
We will know more about Madden 16 player ratings very soon! For the latest player ratings and Madden 16 news, follow @PlayerRatings on Twitter.