EA Sports has started its annual rollout of new player ratings for Madden NFL. This year, they started with the rookie player ratings for Madden 16. In the upcoming days, EA Sports will release the ratings for top players at each position. Madden 16 is set to be released on August 25, 2015.
The top rookie in Madden 16 is Amari Cooper at 82 OVR. While listed at 78 OVR, Kevin White has the speed and hands to be a very reliable receiver for the Bears. Marcus Mariota already looks like a great "Madden Quarterback", with great speed and Short/Mid pass accuracy. Vic Beasley can be a great option for user control on defense. His speed, strength, and jump ability could make him fun to use for rushing or zone coverage.
Here is the list that was released by EA Sports: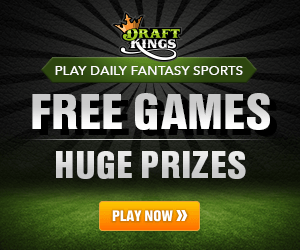 Amari Cooper (WR), Oakland Raiders; 82 OVR, 92 SPD, 94 AGI, 87 CTH.
Jameis Winston (QB), Tampa Bay Bucs: 81 OVR, 95 THP, 88 TAS, 81 AGI, 75 STR, 73 SPD.
Todd Gurley (HB), St. Louis Rams: 80 OVR, 91 SPD, 87 ACC, 80 ELU, 91 TRK, 89 STA, 91 CAR, 73 SPD.
Leonard Williams (LE), New York Jets: 80 OVR, 90 Block Shedding, 87 STR, 85 Power Moves, 83 Pursuit, 82 ACC.
Brandon Schreff (RT), Washington Redskins: 80 OVR, 89 Run Block, 83 STR, 80 Pass Block.
Dante Fowler (RE), Jacksonville Jaguars: 79 OVR, 86 SPD, 89 ACC, 83 PUR, 83 Finesse Move, 84 AGI, 87 TKL.
Melvin Gordon (HB), San Diego Chargers: 91 SPD, 88 ACC, 80 ELU, 91 Spin Move, 83 Stiff Arm, 69 Trucking.
Kevin White (WR), Chicago Bears: 78 OVR, 94 SPD, 92 ACC, 88 AGI, 88 CTH.
Marcus Mariota (QB), Tennessee Titans: 78 OVR, 87 Throw Accuracy Short, 88 Throw Accuracy Mid, 90 Throw on Run, 88 SPD, 90 ACC, 79 ELU.
Vic Beasley (RE), Atlanta Falcons: 77 OVR, 87 STR, 88 SPD, 89 ACC, 92 JMP.
The rookie ratings release is unique because EA Sports captures several rookies reacting to their player ratings in an awesome video.